Curacao Cemeteries
Curacao, Netherlands Antilles

Jeff Maass
Updated: 13 April 2009
Sint Willibrordus Catholic Church & Cemetery
(12 deg 13' 0.06" N, 69 deg 3' 55.32" W)

Satellite overview image from Google Earth.


The cemetery is inside the fenced area at the top of the photo. The triangular area is a
very nice rock garden.


Sint Willibrordus Catholic Church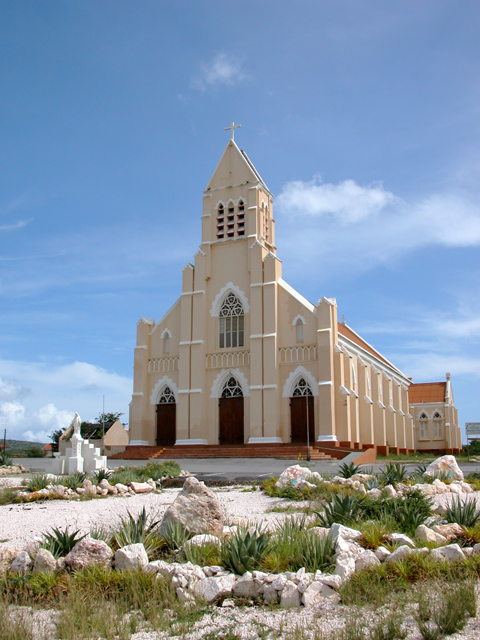 Built between 1884 and 1888, it was renovated with the support
of the Curacao Monuments Foundation in 1999.
Cemetery wall at Sint Willibrordus Cemetery


The cemetery is surrounded by this tall stone wall adjacent to a large parking area.
---
Copyright (c) 2009 Jeffrey A. Maass
All Rights Reserved.